Styxian Industries – Manifestation Exaltation Revelation *
€4.00
Limited to 66 copies
Tracklist:
01 12344260486
02 Von Neumann Machines
03 21st Centuary God
04 Revise your Existence
05 The Prophecy
06 Diagnosis: Psychosis
07 Rerecording of a Former Self
Total time around 31 minutes
Bandinfo:
Following this band from almost the beginning i gladly accepted to release a tape version. One of the only (or perhaps the only) dutch and live playing black industrial bands. Pounding bm as a treat for your ears. These are the tracks from their cd split release, but also has a bonus track !!
Bandmember:
IR. T – Vocals / Vocal effects
MS/ . M – Guitars
MR. F – Drums / E-drums / Programming / Bass
RSDX – Session Bass
1 in stock
Description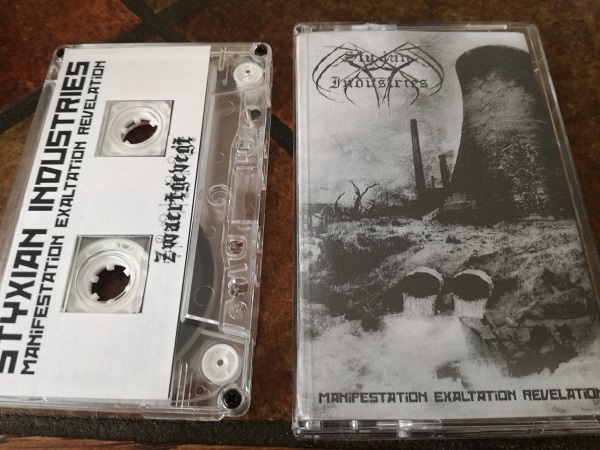 Additional information
| | |
| --- | --- |
| Weight | 0.08 kg |
| Dimensions | 10.7 × 7 × 1.5 cm |